Information on Sentinel
Unfortunately an expensive new Motorhome will always be a popular target for thieves for both its high value and your increasingly expensive contents!
Your motorhome is a significant investment and it makes sense to protect it as best you can....with Phantom's Sentinel, wherever you keep your vehicle you will know it's safe and secure. The standard system will provide protection to bonnet, cab doors, habitation door and internal ultra sonic motion sensors.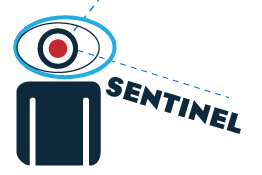 What is it?
A security system developed by two of the leading brands in leisure vehicle security....SENTINEL...It's the synthesis of an insurance rated alarm and our latest Phantom Pro3 GPS system, not only protecting your motorhome but bringing the ability to monitor and control remotely!
Never again will you wonder if you set the alarm or worry who has the keys? A simple secure app will show you the alarm status and allow you to lock and unlock, thus arm or disarm the alarm from wherever you are (requires an active internet connection)
User interface
Using vehicle's original remote
Yes
Perimeter (door. Boot & bonnet)
Yes
Ultrasonic movement sensor
Yes
Microwave movement sensor
option
2 Zone wireless sensors facility
Yes
Wireless reed switch
option
Wireless window sensor
option
Intelligent battery back-up siren
Yes
Pager/tracking output
Yes
Neg output when armed
Yes
Indicator / park light flashing
Yes
Arm/disarm siren chirps
Selectable
Ignition anti-hot wire
Yes
Central locking output
Yes
Temporary sensor exclusion facility
Yes
Silent arm/ silent disarm
Yes
False alarm nuisance prevention
Yes
Alarm trigger diagnostics
Yes
Rapid test mode for installer
Yes
Current draw in an armed state
15ma
Thatcham S7
Assures you of a quality product and helps with Insurance discounts
24 hour UK Secure Operating Centre
Staffed 365 days per year
Latest 50 channel GPS reciever
Giving increased accuracy even in challenging environments
Internal antennae
Aiding the systems covert installation
Sophisticated power management
Ensures you are kept informed about low or flat battery
Unique multi-network communication
Enhanced communications across 27 EU countries
Built-in 3G motion sensor
Server check-in twice per day
Internet portal & Android / IOS apps
Ensure you have the ability to monitor and control your Sentinel system remotely
Pin code Protection
Secondary security means if you lose you phone, your vehicle cannot be controlled by another
For further details on the Sentinel System or if you have any questions message us on our Contact Us page or give us a call on 0161 219 4299 and our customer service team will be there to help you
*Pricing from £699, with subscription options of £13.50 per month, £149 per year or £499 for 5 years.