Unfortunately an expensive new Motorhome will always be a popular target for thieves for both its high value and your increasingly expensive contents!
Your motorhome is a significant investment and it makes sense to protect it as best you can....with Phantom's Sentinel, wherever you keep your vehicle you will know it's safe and secure. The standard system will provide protection to bonnet, cab doors, habitation door and internal ultra sonic motion sensors.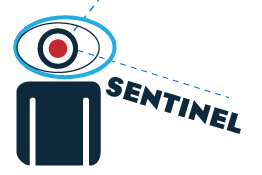 What is it?
A security system developed by two of the leading brands in leisure vehicle security....SENTINEL...It's the synthesis of an insurance rated alarm and our latest Phantom Pro3 GPS system, not only protecting your motorhome but bringing the ability to monitor and control remotely!
Never again will you wonder if you set the alarm or worry who has the keys? A simple secure app will show you the alarm status and allow you to lock and unlock, thus arm or disarm the alarm from wherever you are (requires an active internet connection)